WHAT KIND OF THREAT DO SPIDERS POSE?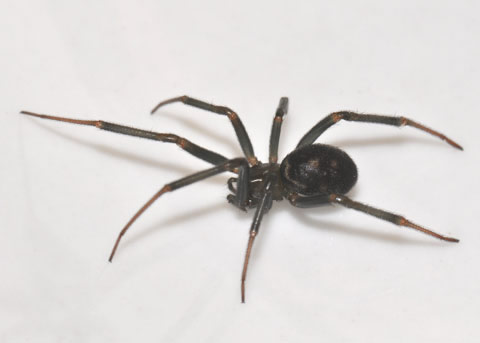 There over 30,000 classified species of Spiders. The most common in Colorado are house, rock, wolf, and black widows.
The venom of a black widow spider is a neurotoxin and is used as a defense. Black widow spiders do not bite humans instinctively. The black widow spider bite can cause severe pain. Young children and the elderly are especially susceptible to a severe reaction to a black widow spider bite.
Most other spiders in our area do not pose a significant risk, however, a spider bite can be unpleasant and irritate the skin.
WHY DO I HAVE THEM?
No real reason. Most homes and businesses in our area experience spiders in and around there house primarily during the summer months when insect levels are high.
HOW WOULD YOU GET RID OF THEM?
Getting rid of spiders can be a tricky task as they are elusive creatures. That's why our service includes everything necessary for one fee.
One-Time Service – Detailed inspection of the entire structure identifying areas of activity and entry points. A treatment around the foundation, garage, eves, soffits, etc is applied on the exterior. Any accessible webs will be removed. On the inside, our technician will apply an all natural dust and limited amounts of a liquid material in areas where the spiders are or may travel. We may also install Pest Monitor Stations which have a glue board in them to capture and monitor the area.  Take a moment to review our process then contact us to schedule an appointment.