WHAT KIND OF DAMAGE TO SKUNKS DO?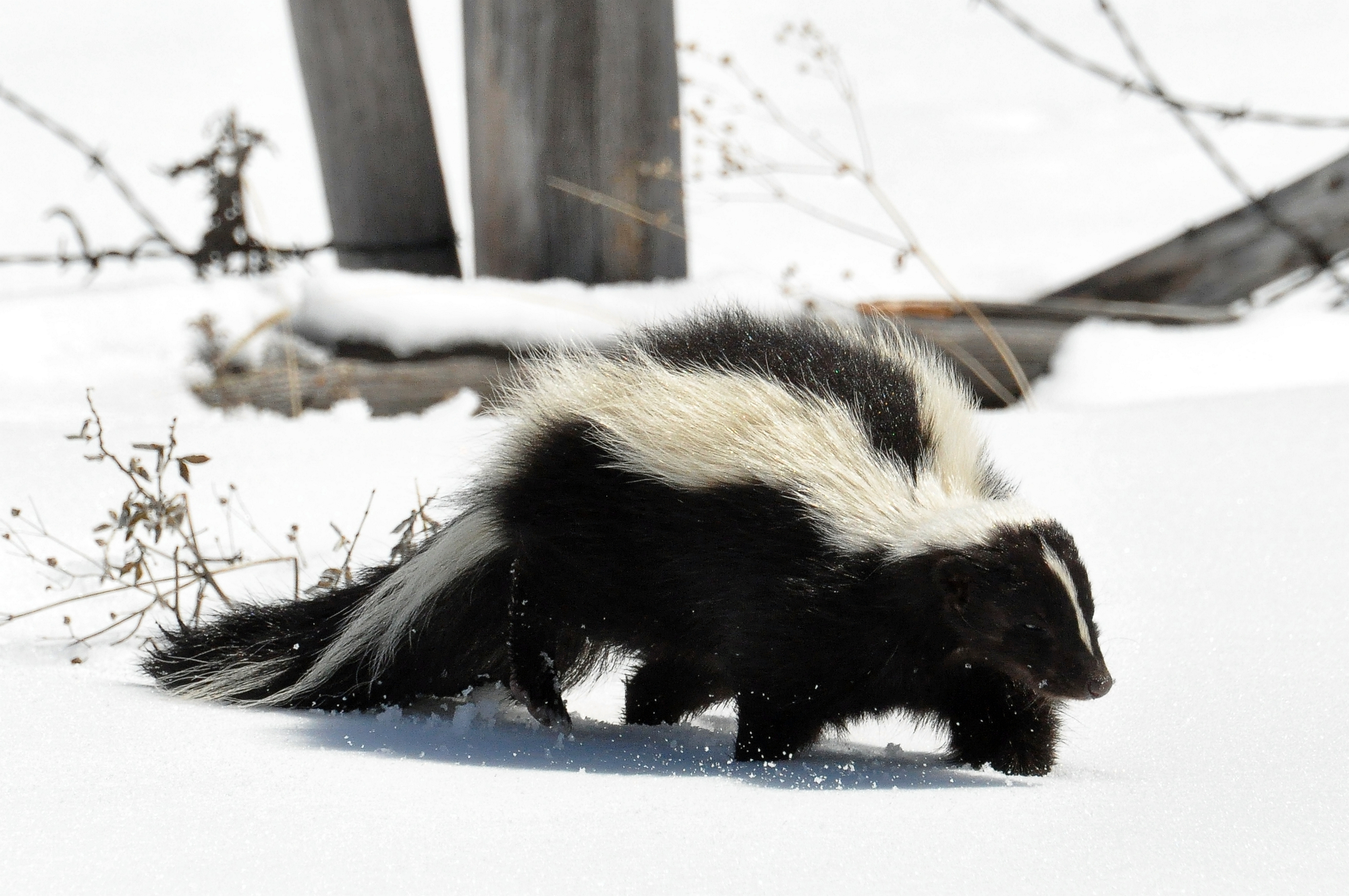 Skunks dig holes in lawns and golf courses, eat garden produce, prey on poultry and waterfowl, damage beehives, den under buildings, are a host for rabies, and spray musk.
HOW WOULD YOU GET RID OF THEM?
Getting rid of skunks is generally done by live trapping, however, in some instances we may be able to evict them.
Trapped animals are humanely euthanized as per Division of Wildlife guidelines.
A full plan for removal, damage repair and cleanup is offered during the initial inspection.  Take a moment to review our process then contact us to schedule an appointment.