DO RACCOONS POSE ANY KIND OF THREAT?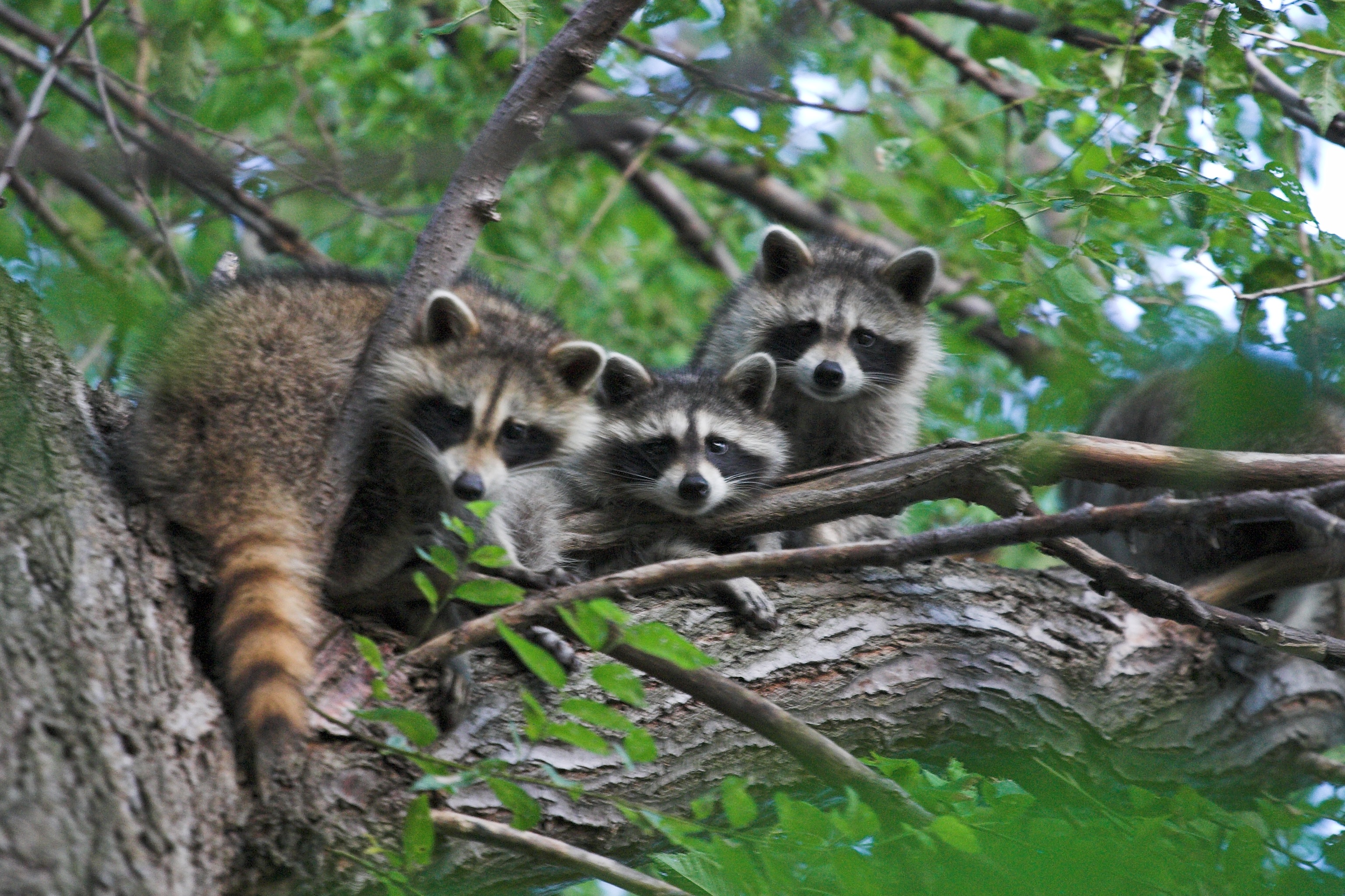 The raccoon (Procyon lotor), is a well recognized medium-sized mammal native to North America. They are nocturnal and omnivores meaning that they will eat just about anything. Raccoons mate in the winter and females will re they dangerous?give birth to an average of 3 to 5 young.
Raccoons can carry rabies and other pathogens. Of the 6,940 documented rabies cases reported in the United States in 2006, 2,615 (37.7%) were in raccoons. They are very common in urban areas and are constantly searching for new sources of food and shelter. As a result many homeowners have raccoon problems including raccoons living in attics or under decks. They can cause serious property damage and be quite aggressive when threatened.
WHY DO THEY COME AROUND?
Available food sources such as dog food and open trash receptacles are the most common reasons to have raccoons. During the winter months these animals will look for a place to nest and commonly use attics when easy access is provided. A detailed inspection by a professional can identify these, and other potential reasons.
HOW WOULD YOU GET RID OF THEM?
Getting rid of raccoons is generally done by evicting them using one-way doors, lights, eviction fluid and other means. In some instances live trapping is required. You should not try to trap and remove raccoons yourself instead relying on a professional wildlife removal expert.
Trapped animals are checked for rabies, if cleared they are repositioned as per Division of Wildlife guidelines.
A full plan for removal, damage repair and cleanup is offered during the initial inspection.  Take a moment to review our process then contact us to schedule an appointment.