WHAT KIND OF DISEASE AND THREATS DO MOSQUITOES POSE?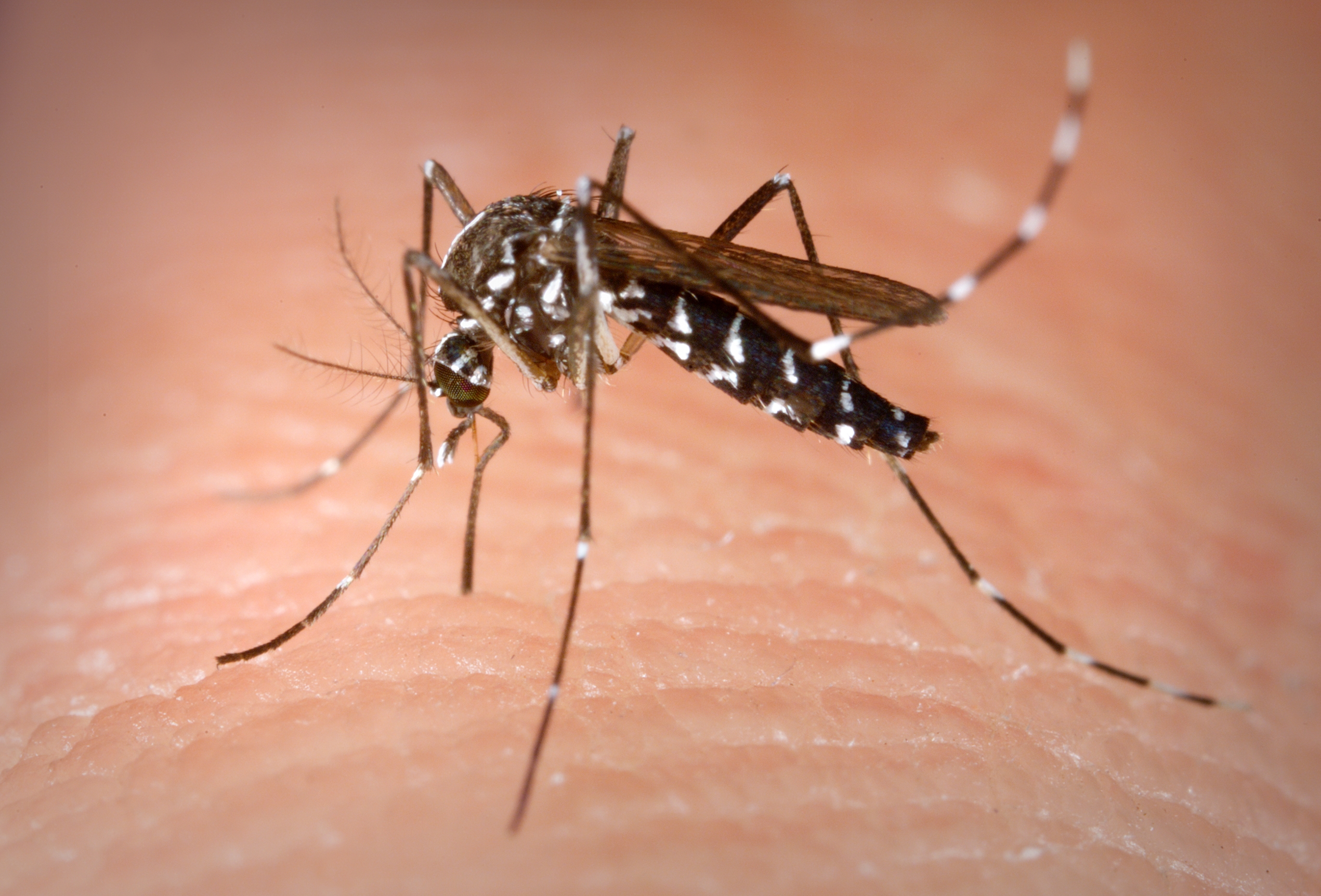 Mosquitoes resemble crain flies, with which they are sometimes confused by the casual observer. Mosquitoes go through four stages in their life-cycle: egg, larva, pupa, and adult or imago. They on average are pale brown with whitish stripes across the abdomen and can grow to 1/4″-3/8″ long.
Mosquitoes are a vector agent that carries disease-causing viruses and parasites from person to person without exhibiting symptoms themselves.
WHY DO I HAVE THEM?
Generally it's due to standing water which is a breeding source on or near your property. This can be pools, tires, clogged gutters, heavy watering practices, bird feeders and more. Female mosquitoes suck our blood. Male mosquitoes feed on plant nectar. They can develop from egg to adult in 10 to 14 days. They are most active from dusk to dawn and will fly up to 14 miles for a blood meal.
HOW WOULD YOU GET RID OF THEM?
Getting rid of mosquitoes is nearly impossible. However reducing breeding sites and treatment can significantly reduce the number of mosquitoes around your home or business. That's why our service includes the necessary treatment and breeding source reduction needed, for one fee.  Take a moment to review our process then contact us to schedule an appointment.