WHAT KIND OF MICE DO I HAVE?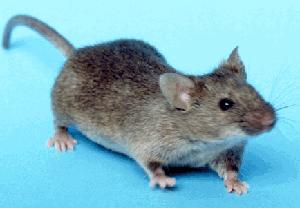 Two types of mice are common in Colorado. The house mouse is a smaller rodent that has a slightly pointed nose; small, black, somewhat protruding eyes; larger ears; and a nearly hairless. They are generally grayish brown with a gray or buff belly. The deer mouse has white feet, usually white undersides, and brownish upper surfaces. Their tails are relatively long, sometimes as long as the head and body. Their tails are also sharply bi-colored. In comparison to house mice, Deer mice have larger eyes and ears.
WHAT KIND OF THREAT DO MICE POSE?
Yes. The deer mouse transmits the potentially fatal Hantavirus Pulmonary Syndrome. The disease can be transmitted through contact with mouse carcasses, or by breathing in aerosolized urine droplets of infected deer mice. Micro droplets of mouse urine can cause allergies in children. Mice can also bring fleas, mites, ticks and lice into your home.
WHY DO I HAVE THEM?
Mice are commensal, that is, they share space with humans and partially depend upon us to survive. They require food, shelter and water in order to survive, and therefore are always looking for them. They can enter a hole less that 1/4″ in diameter. Most structures are not sealed appropriately, leaving many entry points for rodents.
HOW WOULD YOU GET RID OF THEM?
According to a professional mice exterminator, getting rid of mice can be a tricky task as they are very elusive creatures.  It requires extensive mice knowledge as well as construction and safety know-how.  That's why we employ experts  with construction and repair skills. Our pest control services include the necessary eviction, exclusion and cleanup services needed, for one fee.  Take a moment to review our process then contact us to schedule an appointment.