HOW WOULD I IDENTIFY THAT I HAVE HONEY BEES?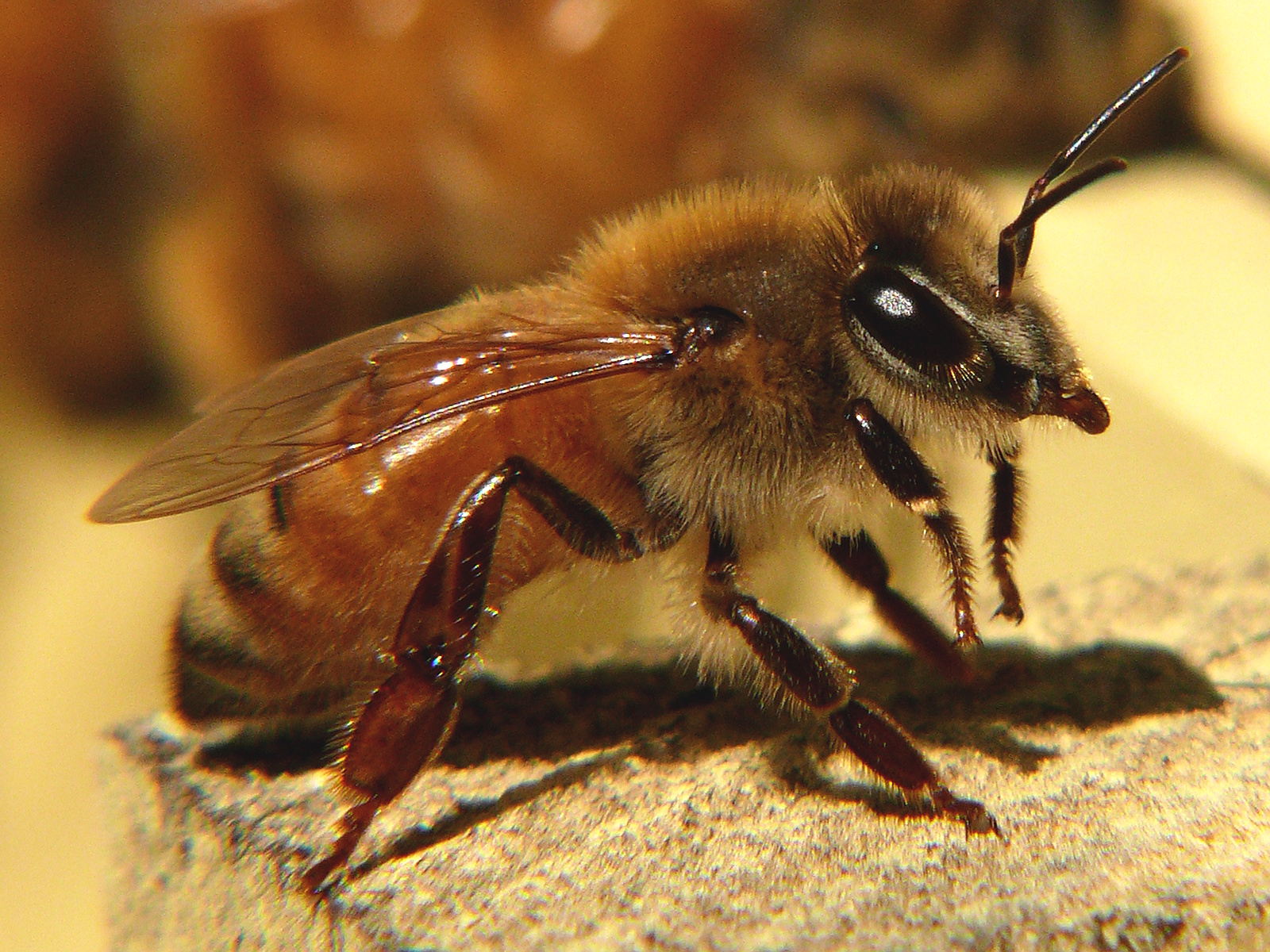 The best way to determine this is to observe them. Honeybees will commonly build a hive in a soffit or roof area where this is a protected open space. The bees will fly in and out as well as around the opening. They are are fuzzy and generally gold in color. An active honeybee hive will contain thousands of bees, so you will normally see 30 to 50 at a time near the opening.
ARE THEY HARMFUL?
All honey bees live in colonies where the worker bees will sting intruders as a form of defense, and alarmed bees will release a pheromone that stimulates the attack response in other bees. The different species of honey bees are distinguished from all other bee species by the possession of small barbs on the sting, but these barbs are found only in the worker bees. The sting and associated venom sac are also modified so as to pull free of the body once lodged, and the sting apparatus has its own musculature and ganglion which allow it to keep delivering venom once detached.The sting can be extremely painful if the stinger is not immediately removed from the sting. The worker bee dies after the stinger is torn from its body. As with other forms of life, warnings are given before an attack is launched. Persons allergic to insect stings will have a more severe reaction.
WHY DO I HAVE THEM?
Honeybees swarm in the spring to start a new colony. Homes near water or flowering areas seem to be favored. Any small opening that leads to a protected area with room to build is sought out.
ARE THEY EASY TO GET RID OF?
Getting rid of honeybees is a difficult, dangerous and messy job. That's why our service includes everything necessary for one fee.
HOW WOULD YOU GET RID OF THEM?
One-Time Service – Detailed inspection of the entire structure identifying areas of activity and entry points. Our trained professionals will cut into the structure and removed the hive, clean up the honey, apply a residual dust, fill the empty cavity with insulation, repair and seal the area.
This is a one-time service. For greater protection and money savings we at AcEco provide an Extended Service Plan.
That's why we at AcEco take this very seriously, and will do what it takes to get rid of them completely.  Take a moment to review our process then contact us to schedule an appointment.