WHAT KIND OF COCKROACHES ARE FOUND IN COLORADO?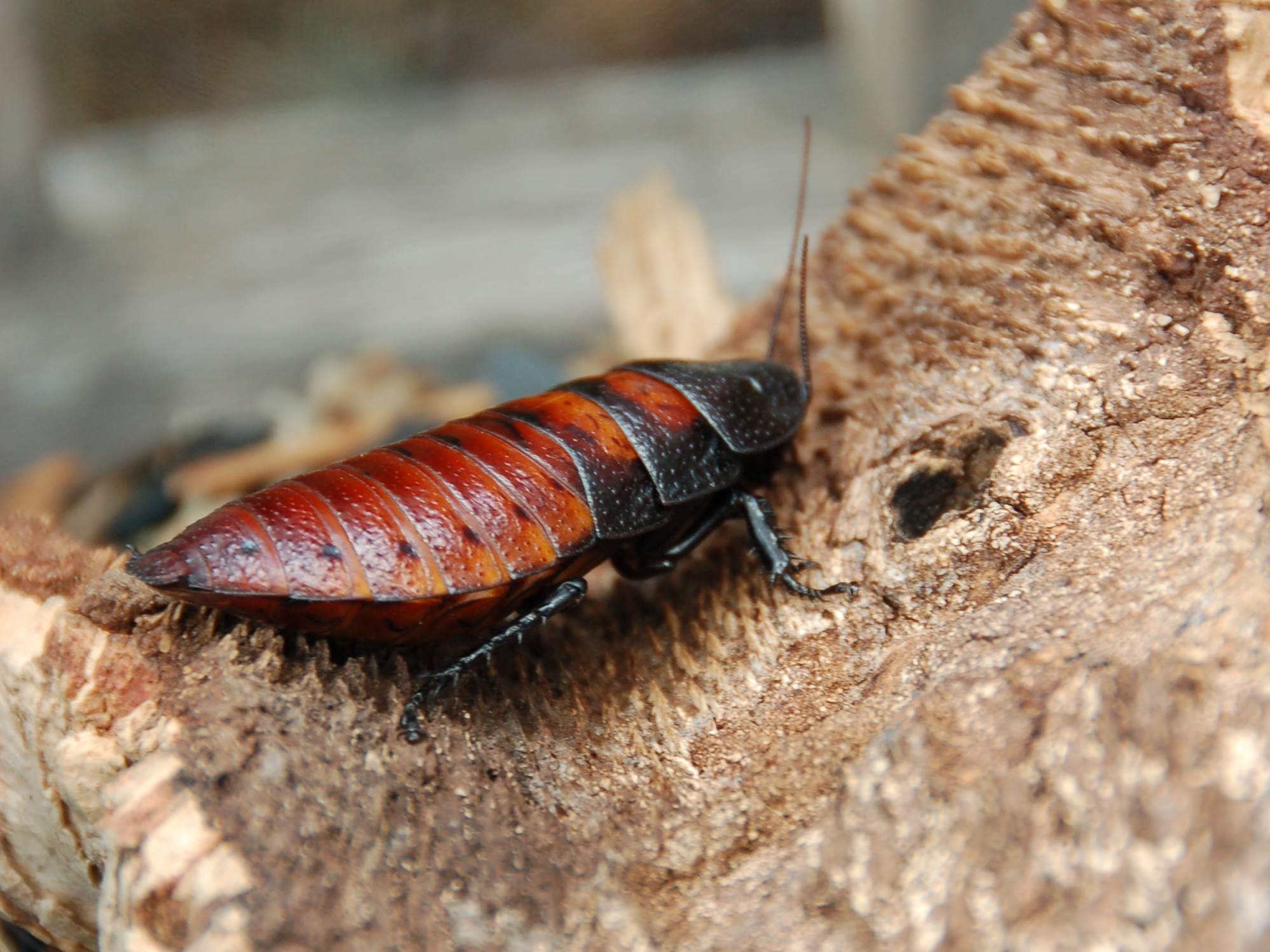 The most common cockroach found in Colorado is the American. We also have German and Oriental Roaches in our area. Cockroaches are generally rather large insects. Most species are about the size of a thumbnail, but several species are bigger. Cockroaches have a broad, flattened body and a relatively small head. They are generalized insects, with few special adaptations, and may be among the most primitive living neopteran insects. The mouth part are on the underside of the head and include generalised chewing mandibles. They have large compound eyes, two ocelli, and long, flexible, antenna.
ARE THEY HARMFUL?
Cockroaches are one of the most commonly noted household pest insects.They feed on human and pet food, and can leave an offensive odor. They can also passively transport microbes on their body surfaces including those that are potentially dangerous to humans, particularly in environments such as hospitals. Cockroaches have been shown to be linked with allergic reactions in humans.One of the proteins that triggers allergic reactions has been identified as tryopteran. These allergens have also been found to be linked with asthma.Cockroaches have been reported to spread at least 33 kinds of bacteria, six kinds of parasitic worms, and at least seven other kinds of human pathogens.
WHAT KEEPS THEM AROUND?
In most cases cockroach infestations a result of poor sanitation practices. Food items that are left out or not cleaned up from floors, trash areas, etc. are a great food source. In multi-unit dwellings, cockroaches can migrate from an infested unit.
HOW WOULD YOU GET RID OF THEM?
Initial Service – Detailed inspection of the entire structure identifying areas of activity. We do whats called  a clean out service. This involves using a liquid material, then an aerosol to flush the pests out. We may also install Pest Monitor Stations which have a glue board in them to capture and monitor the area.
Follow up – A follow up visit is scheduled within 12 to 14 days of the initial service to measure the effectiveness of the treatment.  The technician will apply additional materials if required, A gel type bait is applied on this visit in areas where the roaches are or may be foraging. This bait is ingested, then brought back and spread though the colony. In some cases an additional follow up visit may be recommended.
This is a two-time service Fee. For greater protection and money savings we at AcEco provide an Extended Service Plan.
Take a moment to review our process then contact us to schedule an appointment.