Box Elder Bug Identification
WHAT ARE BOX ELDER BUGS AND DO THEY POSE A THREAT?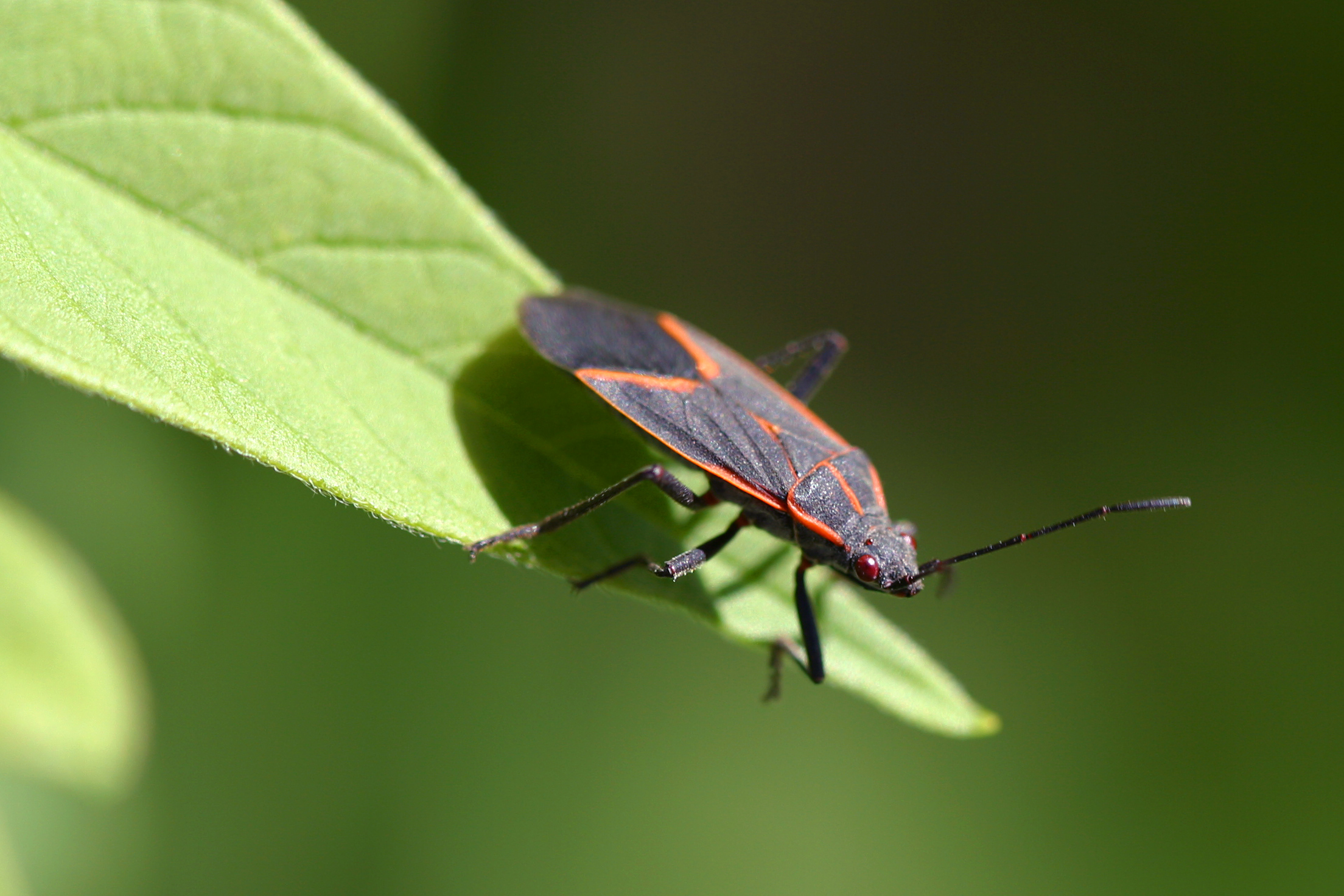 Box elders are found primarily on maple and ash trees. The adults are about inch long with a dark brown or black coloration, relieved by red wing veins and markings on the abdomen. Nymphs and immature bugs are bright red.
Box elder bugs do not spread diseases or invade food products. However, their congregation habits and excreta can annoy people, thus they are considered nuisance pests. This is especially a problem during the cooler months, when they sometimes invade houses and other man-made structures seeking warmth or a place to overwinter.
WHY DO I HAVE THEM?
In autumn, they can become household pests. The adult insects seek wintering hibernation locations and find their way into buildings through crevices. They remain inactive inside the walls (and behind siding) while the weather is cool. When the heating systems revive them, they begin to enter inhabited parts of the buildings. In the spring, the bugs leave their winter hibernation locations to lay eggs on maple or ash trees. On warmer days in the winter and early spring, groups of 50-200+ bugs may gather on house siding or brick, usually in a sunny spot.
HOW WOULD YOU GET RID OF THEM?
Getting rid of box elder bugs can be a tricky task as they are elusive creatures and their numbers are large.  Thats why we at AcEco take this very seriously, and will do what it takes to get rid of them completely.  Take a moment to review our process then contact us to schedule an appointment.