WHAT ARE BED BUGS?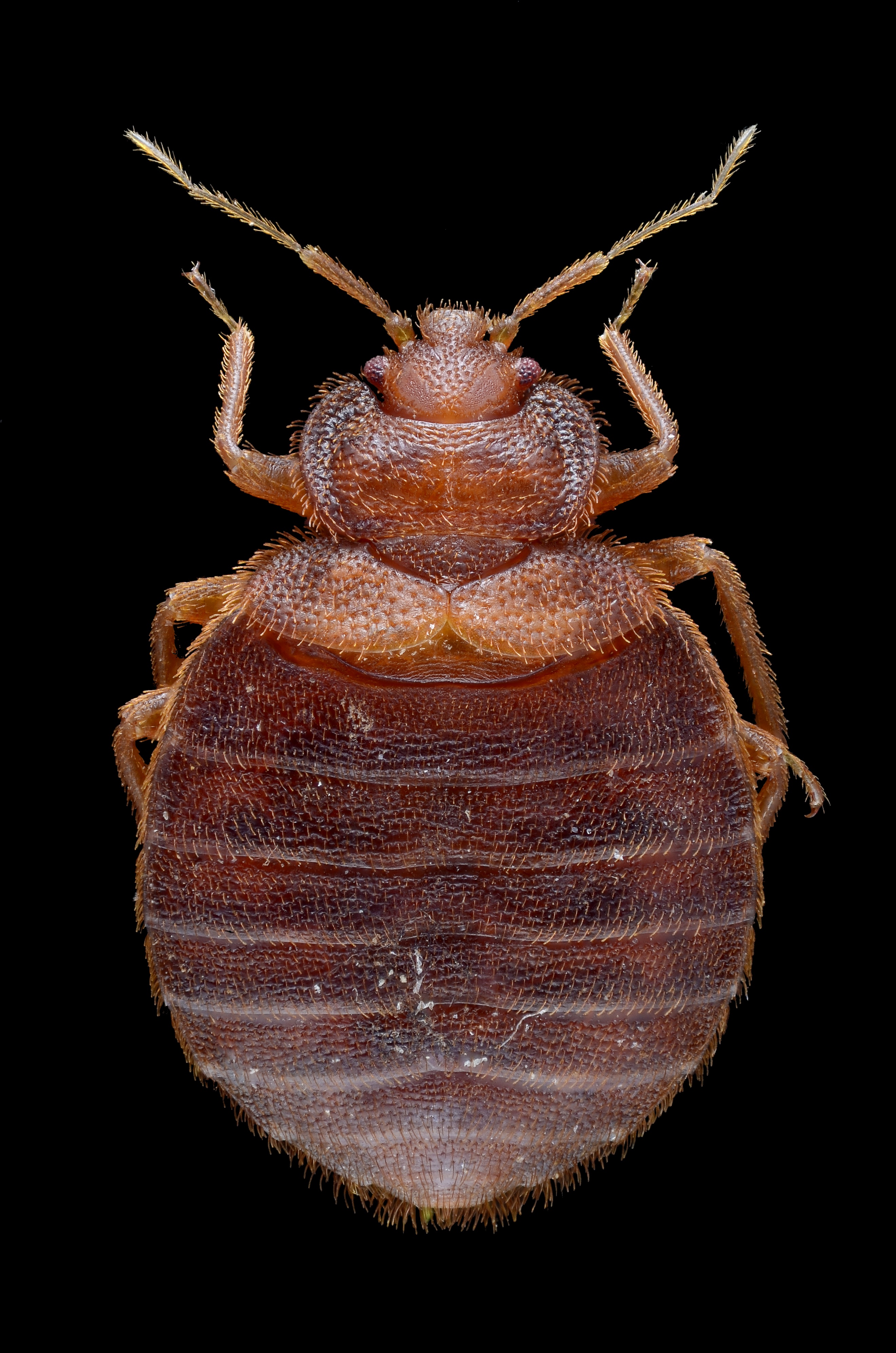 Adult bed bugs are light brown to reddish-brown, flattened, oval shaped and have no hind wings but front wings are vestigial and reduced to pad-like structures. Bed bugs have segmented abdomens with microscopic hairs that give them a banded appearance. Adults grow to 45mm in length and 1.53mm wide. Newly hatched nymphs are translucent, lighter in colour and become browner as they moult and reach maturity. Bed bugs may be mistaken for other insects such as booklice and carpet beetles, or vice-versa.
WHAT IS THE CAUSE OF BED BUGS?
Dwellings can become infested with bed bugs in a variety of ways, from:
Bugs and eggs that "hitchhike" in on pets,or on clothing and luggage

Infested items (such as furniture or clothing) brought in

Nearby dwellings or infested items, if there are easy routes (through duct work or false ceilings)

Wild animals (such as bats or birds)

People visiting from a source of infestation–bed bugs, like roaches, are transferred by clothing, luggage, or a person's body
ARE THEY HARMFUL?
Bed bugs can cause a number of health effects including skin rashes, psychological effects and allergic symptoms. They are able to be infected by at least 28 human pathogens, but no study has clearly found that the insect is able to transmit the pathogen to a human being. Bed bug bites or cimicosis may lead to a range of skin manifestations from no visible effects to prominent blisters.Diagnosis involves both finding bed bugs and the occurrence of compatible symptoms.Treatment involves the elimination of the insect but is otherwise symptomatic.
HOW WOULD YOU GET RID OF THEM?
Bed bugs are extremely difficult to eradicate. Thats why we at AcEco take this very seriously, and will do what it takes to get rid of them completely.  Take a moment to review our process then contact us to schedule an appointment.