WHAT KIND OF THREAT DO ANTS POSE?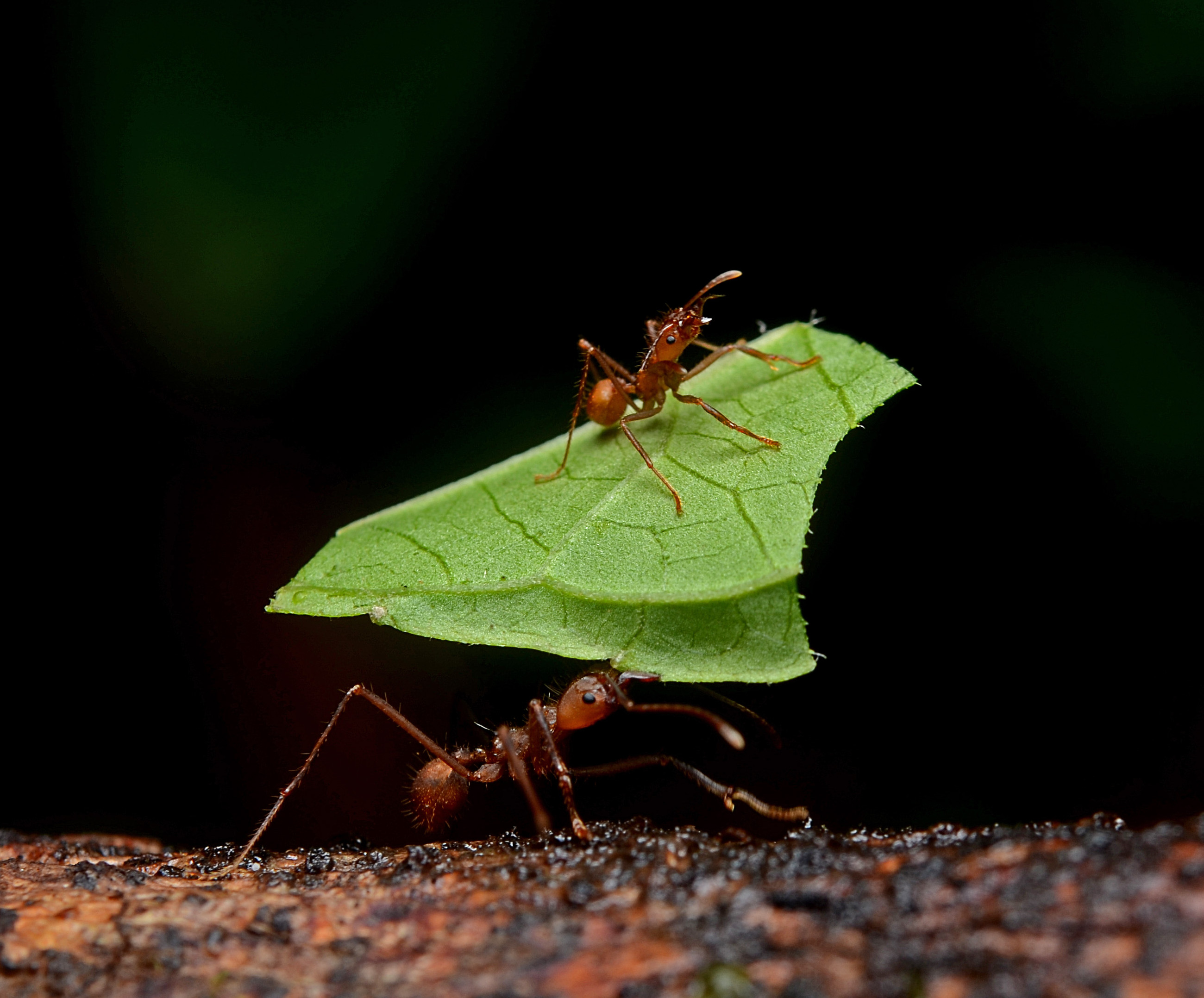 While there over 12,000 classified species of ants, the ones most commonly found in Colorado are the pavement, sugar, and carpenter ants. Pavement and sugar ants are usually 1/4″ to 3/8″ long and are black or brown in color. They generally nest under rocks, concrete and pavement. Carpenter ants are larger ants usually measuring 1/2″ to 3/4″ long. They are black or brown and black in color. These ants live in nests usually in a tree, stump or log and have remote colonies inside structures.
Pavement and sugar ants do not pose a public health risk, but they can contaminate food and should be avoided. Carpenter ants damage wood through their nest building. If they gain entry to a structure, they pose a property threat.
WHY ARE THEY IN MY HOUSE?
Ants are foragers, constantly looking for food. Pavement and sugar ants will eat almost anything – insects, dog food, seeds, dew, bread, you name it. If it's food and it's on the floor, these ants are sure to find it. Once they do, they leave a pheromone trail so the other ants can find it. This is why it's common to see ant "trails." Carpenter ants mainly attack wood that is or has been wet and damaged by mold. Even though these ants first invade wet, decayed wood, they may soon begin building paths through dry, undamaged wood. They usually enter buildings through cracks around doors, windows, or where utility lines pass through walls. They will also crawl along overhead wires, shrubs, or tree limbs that touch the building far above the ground. Carpenter ants are common in wooded areas such as the foothills, but can also be found in the city.
HOW WOULD YOU GET RID OF THEM?
Eliminating ants can be a tricky task as they are elusive creatures and their numbers are large.  Thats why we at AcEco take this very seriously, and will do what it takes to get rid of them completely.  Take a moment to review our process then contact us to schedule an appointment.